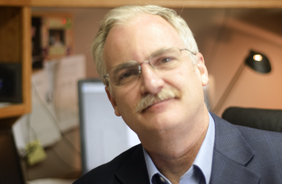 Tim Smyth
President and CEO
Tim was born into the retail automation business and has spent over 30 years working with retailers of all sizes and types. In addition to working in the family business Tim has worked with competitive retail systems, and enterprise ERP systems for many of the largest retailers in the world. By personally working on most client installations, his active field work assures successful installations and helps keep him close to our clients' needs and changing industry trends.
In addition to a passion for retail automation, Tim enjoys his children and grandchildren. He is an avid gardener, as well as an advocate for local, sustainable food choices who personally knows his farmers. He also holds a political seat in Ohio's 16th district.
Lew Shields
V.P. Research & Development
Lew Shields leads the development team for Smyth Retail and is largely responsible for the reliability and accuracy of the system. Lew has been developing and leading both software and technical teams in retail installations since 1980.
Lew is also a talented musician who conducts his church's musical programs including the vocal choir, children's choir and bell choir.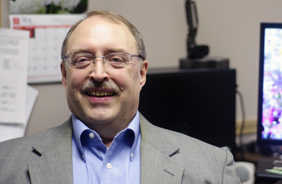 Dave Van de Bogart
V.P. Operations
Dave started with Smyth in 1975 in our Southern California office. Later, he moved to Canton to work in the Professional Services department. Dave has worked with dozens of accounting and retail systems and helped thousands of retailers implement and maintain their systems.
Dave enjoys his family, the outdoors, golf and moose watching.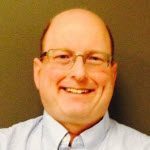 Paul J. Hudak, Jr.
Technical Services Manager
Paul has 30 years of experience managing technical support and service teams in the retail arena. He has quickly and effectively assumed the lead role in providing technical services here at Smyth Retail and has proven to be very effective in resolving and eliminating problems and increasing customer satisfaction. Paul has become a great team player and helpful with our staff development and morale. His experience understanding PCI requirement enabled Paul to quickly become QIR certified and we look forward to doing everything we can to help you protect your credit card processing and system security.