Obsolescence – Protecting your investment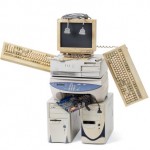 Long before "Software as a Service" (SAAS) became popular, Smyth has taken the approach of maintaining our software so the end user can adopt new technologies as they evolve.   We have clients who last purchased our then current software over 30 years ago; but by just paying for on-going support they are running on the most modern version of Merchant Plus! software. While some companies rely on planned obsolescence, we plan for obsolescence.
A significant portion of our clients' support plan is invested in assuring that the rapidly changing platforms and technologies can be supported. Unfortunately, many of these third party companies seem to prefer to plan their obsolescence so the end user has to repurchase a new software license every few years (Microsoft, Intuit, et al).  It seems there is always a new product to prepare for and another product being discontinued.
For example, Microsoft only commits to supporting their software for 10 years from initial release. At that time they will discontinue security improvements or accepting incidence reports. This means that operating systems on workstations and servers need to be updated at least every decade. Click here to learn about the Microsoft Product Life cycle.
The following is a list of upcoming dates everyone needs to prepare for.  For the security of every company accepting credit card transactions and to meet PCI – Data Security Standards, maintaining the most up-to-date and secure network is paramount to protect the interests of every retailer.
Approaching Microsoft Deadlines
Windows Operating Systems
Date Last Supported
Windows XP

4/8/2014

*

Windows Server 2003
7/14/2015*

Windows 7
1/14/2020
Windows 10

10/14/2025

Windows Server 2008
1/14/2020
Windows Server 2012 R2
1/10/2023
Windows SQL Server
Date Last Supported
SQL Server 2000

4/6/2013*

SQL Server 2005

4/12/2016

SQL Server 2008/2008 R2
7/9/2019
SQL Server 2012 R2
7/12/2022
Source: Microsoft Support Lifecycle
 * Any version of Merchant Plus! after 4.5.2 will not run on XP, Server 2003 or SQL Server.
The good news about the Server Operating systems is that there is a significant benefit to upgrading to the latest Windows Server and SQL versions – performance. These newer operating systems offer a substantial benefit in being able to utilize increasingly more powerful and relatively less expensive hardware technologies like multiple core processors and the ability to utilize much more RAM memory for processing.
PCI Data Security Standards
The newest Point to Point Encryption (P2Pe) technology has provided our clients with additional security for processing bankcards.  Cardholder data no longer passes through the software and is therefore more secure.
It seems that just as we get ahead of the thieves we have to jump again. Here are the effective deadlines for our clients based on the hardware being used:
Card Processing Device
PCI Version
PCI Expiration Date
Ingenico enTouch 1000*
Not Compliant

Obsolete

Ingenico 6550 & unencrypted Mag Stripe Readers (MSRs)*
Merchant Plus V4

4/30/2014

UIC 795 encrypted P2Pe
Datacap NETePay 5.05/5.06**
08/28/2016 & 10/28/2019
 Verifone VX805***

Ingenico iSC250***

Datacap NETePay 5.05 & 5.06**

08/28/2016 & 10/28/2019
* Unencrypted card readers are not supported and will not run on with Merchant Plus! after version 4.5.2
** Datacap NETePay versions are dependent upon the processor.
*** The Verifone VX805 and Ingenico iSC250 both support EMV processing and require a QIR Implementation Statement.
What this means is that by March of 2014 the older technologies (the Ingenico and non-encrypted MSRs) should be replaced to remain PCI-DSS Compliant.  The smart money is on using Point to Point Encryption with an EMV compatible device (see below). We just recently were able to procure the hardware capable of bridging the gap between our current technology and the future we expect (even if the standards aren't confirmed).
Other Peripherals & Software

Various peripherals that have been supported in the past may not be available due to lack of adaption of newer operating systems and technology environments.
Digital Persona (fingerprint readers) announced the last day of support for DigitalPersona Pro is scheduled for October 31, 2016.
DigitalPersona Pro is not supported on Windows 10®.
Epson TM-H6000 Slip Printer – No longer supported after 5.1
Merchant Plus!
Nor are we immune to the need to deprecate older versions that can no longer be supported.  And we do have several deadlines ahead.
Our current release, version 4.5 (including all minor releases), will be the last version that can run on SQL 2000, which as noted above is no longer supported by Microsoft. Merchant Plus! version 5 will include updates to allow us to adopt browser based mobile solutions in future releases. We do know that version 5 will not be available for any clients still running SQL 2000 and encourage them to upgrade as soon as possible to the latest and most secure environments.
At Smyth Retail we constantly strive to keep your software current.  Considering that a change in any hardware or software in a solution can "break" a working system and that any one change might require changes in related systems, it's a challenge to keep up.  Before adapting to the newest technology, all our partners must adopt it as well. It seems that as soon as we catch up we start all over again!
Let us help you navigate these waters. Contact Steve Geiger to discuss your upgrade options to remain current.
Click here for a list of currently supported hardware and software.