A Tradition In Retail Automation
For over 75 years, we have been helping independent retailers enhance their profits.
The Retail industry has undergone an explosion in technology and continues to innovate. We hope this little trip down memory lane will jolt a few memories for many and inspire all for the prospects of tomorrow's technologies.
1933 – Our founder, B.F. Smyth, goes to work for The McCaskey Co. when he graduated from Ohio Wesleyan University
---
1949 – Benjamin Frank Smyth establishes Smyth Business Machines as an alternative in an extremely monopolistic point-of-sale industry.
---
1960 – Smyth Business Systems introduces a revolutionary new automation solution to the retail industry: service bureau data processing! Our client list includes names such as The Limited, S.H. Kress, May Company, Ames Department Stores, J.J. Newberry, and Acme Grocery stores.
---
Early 1970s – Often, data (like customer data) was sent to the service bureau on hand written forms where an army of "keypunch operators" would hand key the data and create "punch cards" that could be read into the computer.
---
1970s – As sales were recorded, mechanical Cash Registers punched holes into a paper ribbon that was mailed or delivered to the service bureau where sales were translated by paper tape readers that used light to convert the holes to information.
---
Late 1970s – The very first computers didn't have hard disk drives. Simple data entry programs allowed for the collection of data that was sent to one of our four service bureau center operations across the country.
---
1981 – Smyth Systems introduces one of the first in-house, fully integrated systems on the then emerging micro-computer platform for small to medium sized companies. Multi-user, multi-tasking systems become available to our clients at the price of a personal computer!
---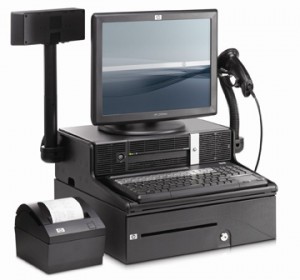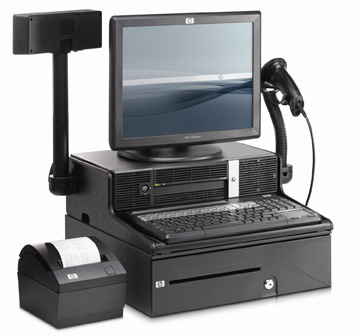 2003 – Smyth Retail Systems announces Merchant Plus!, their new state-of-the-art retail suite based on open system technologies and a real-time, relational database.
---