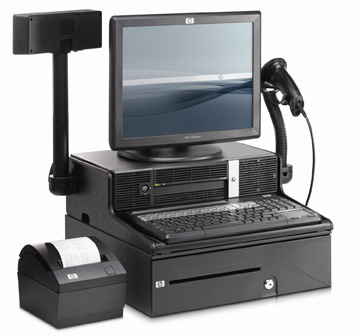 Merchant Plus! is the latest technology revolution for the independent retailer, backed by a company with fifty years of real world experience in bringing technology to the retail community. Time proven techniques for effective retail management have been combined with today's most well-known and commonly understood software standards and tools.
Customer Relationship Management
Detailed Customer Profiles
Marketing Tools
Data Mining Selectivity
Email Promotions
Loyalty Programs
Point of Sale
Touch Screen POS
Integrated CRM Database
Gift Cards & Certifications
Store Credit Management
Credit Authorization and Settlement
PA-DSS Certified
Merchandising
Stock Ledger & Dollar Management Tools
Assortment Analysis & Planning
Merchandise Performance Reports
Exception Reporting
Open to Buy
Purchase Order Management
Stock Replenishment Tools
Receiving & Multi-Store Distribution
Support for Vendor UPC Marking
Adjustments and Physical Inventory Management
Price Change Management
Integrated Solutions
General Ledger
Financial Analysis
Executive Analysis Tools
Accounts Payable
Merchandise Invoice Matching
Retail Accounts Receivable
Associate Productivity and Analysis
eCommerce Integration
Import/Export Utilities
Real Time and Transactional: Activity is recorded in real time, so information, reports, and inquiries are accurate and up-to-the-minute in all stores and remote locations. All reporting can be date driven so you can review information based on a range of dates, a single date, or for flexible accounting periods. Transaction details are retained as long as desired though programs are available to consolidate history.
True Open Systems: At Smyth, we believe our clients own their own data and are free to choose their own networking, hardware and bank card processing partners! We make it easy to access our open Microsoft SQL® database data using industry standard hardware, tools, and third party applications running on standard and affordable hardware.
Standardize for low cost; tailor solutions for competitive advantage!